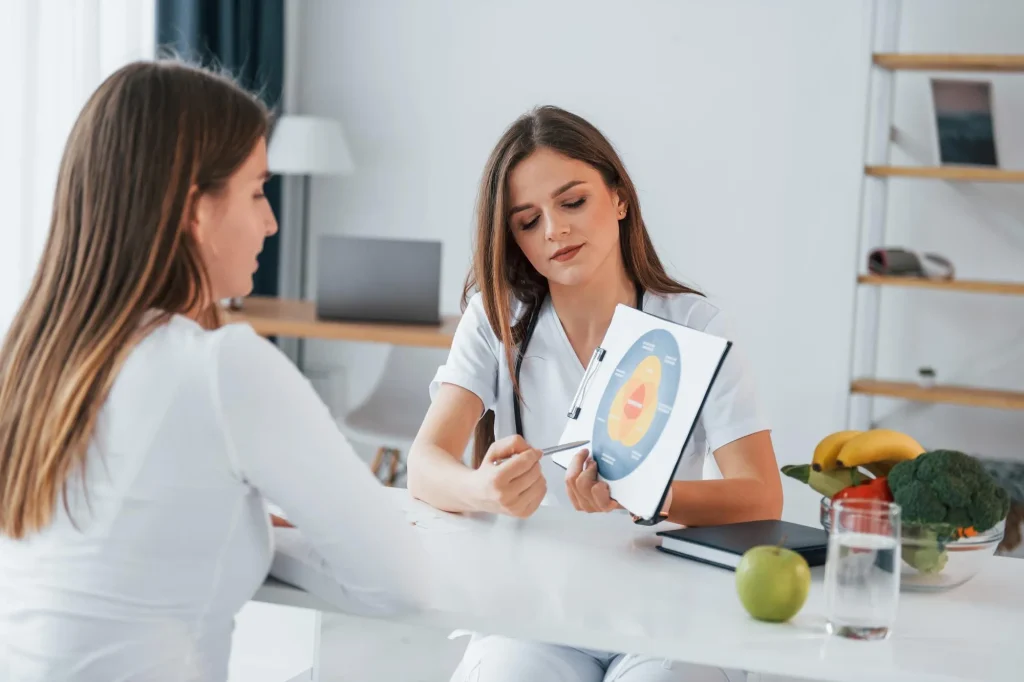 Unlock the key to improved digestive health with our comprehensive Dietitian Consultation service at Liverpool Street Digestive Clinic. Our dedicated team of registered dietitians is here to empower you on your journey towards optimal well-being.
During our Dietitian Consultation, you'll receive personalised guidance tailored to your unique dietary needs and goals. Whether you're grappling with irritable bowel syndrome (IBS) or other stomach conditions, our experts will work closely with you to develop a nutrition plan that eases discomfort and enhances your overall digestive health. We start with the basics, emphasising healthy, balanced meals and a regular eating schedule. In some cases, more targeted dietary modifications like the low-FODMAP diet, known for its effectiveness in managing IBS, might be recommended.
Don't let persistent digestive issues hold you back. Take the first step towards feeling your best by booking your appointment online or simply giving us a call. We're committed to helping you achieve a happier, healthier gut. Your digestive well-being is our priority, and we're here to guide you every step of the way.